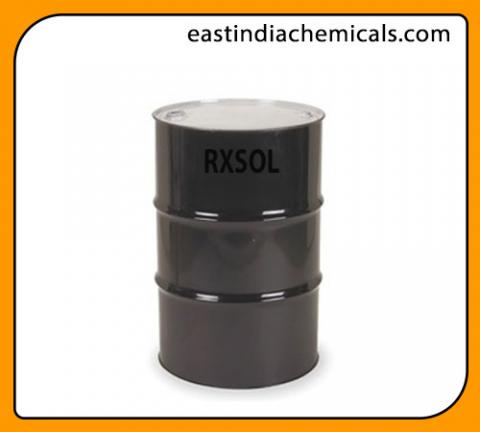 ETHYL ACETATE
colourless solvent has a characteristic sweet / fruity smell
Supplier:
Ethyl Acetate supplier in Kolkata, West Bengal, Odisha, Jamsedpur - TATA, Bihar.
Distributor:
One of largest distributor of Ethyl Acetate in Jungalpur - Howrah.
Exporter:
Exporter of Ethyl Acetate in Gulf Middle East
Product Delivery Locations:
Haldia Port, Kolkata Port Trust, Dhamra Port, Paradip Port
Product Description:
Ethyl Acetate supplier and exporter from INDIA.

Synonyms Trade Name : Acetic Acid Ethyl Ester, Acetic Ether Acetoxyethane
Ethyl acetate from India for solvent based paint, varnish, primer, flexible packaging and adhesives etc.
Ethyl Acetate is an ester of Ethanol and Acetic Acid, ( systematically Ethyl Ethanoate, commonly abbreviated EtoAc or EA ) an organic compound having formula CH3COOCH2CH3. This colourless solvent has a characteristic sweet / fruity smell.
Product Application:
Application
Ethyl Acetate is used in a variety of coating formulations such as epoxies, urethanes, cellulosics, acrylics and vinyls. Applications for these coatings are numerous including wood furniture and fixtures, agricultural, construction and mining equipment, auto refinishing, and maintenance and marine uses.
Ethyl Acetate has applications as a solvent in inks for flexographic and rotogravure printing. It is used as an extraction solvent in the production of pharmaceuticals and food, and as a carrier solvent for herbicides. High purity product can be used as a viscosity reducer for resins used in photoresist formulations in the electronics industry.
Product Technical Specification:
ETHYL ACETATE

Test

Results

Appearance

Clear colourless liquid with sweet odour

% Purity by weight

99.00%

% Moisture by weight

0.05%

% Free acidity by weight

0.04%

Specific Gravity at 20°C / 27°C

0.895

Distillation Range - Initial Boiling point

75.5°C

Distillation Range - Dry point

78°C
| | | |
| --- | --- | --- |
| PRODUCT NAME | : | ETHYLACETATE |
| CAS number | : | 141-78-6 |
| UN number | : | 1173 |
| Formula | : | CH3COOC2H5 |
| Odour | : | FRAGRANT |
| Solubility in water | : | SLIGHT |
| Density | : | 0.895 at 25 oC |
| Boiling point | : | 77 oC |
| Melting point | : | -84 oC |
| Viscosity | : | 0.473 cp at 15 oC |
| Flashpoint | : | -4 oC |
| Explosive limits | : | 2.2 – 11.5 Vol% |
| Vapour pressure | : | 97 mbar at 20 oC |
| Skin absorption/irritation | : | YES |
| TLV Country NL Year 1995 | : | 150 ppm 500 mg/m3 |
| Pollution category 1994 | : | D |